Best Coaching for Government Exam Preparation in Gorakhpur
Bank | SSC | Railway & Other Competitive Exams
OFFLINE CLASSES FOR GOVERNMENT EXAM PREPARATION IN GORAKHPUR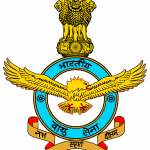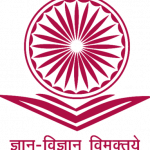 About Government Exam Preparation
in Gorakhpur at 1Dayers
1Dayers is the best Coaching for Government exam preparation in Gorakhpur to ensure reliable & comprehensive guide for all Government competitive examination like SSC, SSC CHSL, SSC CGL, Banking, Bank PO, IBPS PO/Clerk, SBI PO/Clerk, Railway, RRB NTPC, CTET, TET, UPP, Lekhpal, UPSI, UPSSSC-PET & others. 1Dayers offers an array of study material, test series & preparation, covering the most crucial part of respective examinations for Govt. job preparation. We cater to a large number of aspirants with varying requirements which reflects in our range of courses. We make batches of only 20 students so that we can guide students on an individual basis, which helps to bring more efficient Sarkari results. Year on year, students have trusted us for our course material for government jobs  & teaching process for various one-day examinations…Read more
Offline classes for Government exam preparation in Gorakhpur
Offline Classes for Government Exam Preparation
Choose your Batch starting to Expert
Join our different Batches as per your Government Exam preparation level
Walker Batch
'Walker's' is for those students who have basic problems with Mathematics and reasoning for SSC, bank and railway job preparation. We take a test to segregate them and provide a special batch with special guidance for basics.
Runner Batch
This batch is for those whose basic concepts are clear in their respective subjects. Each course has its own Runner batch like "Runner SSC", "Runner Banking" etc. In 1Dayers, students will be prepared as per the syllabus available for Bank, SSC and Railway exams.
Flyer Batch
It's a special batch for those who have completed their courses for Bank SSC and Railway exams. It's a kind of Crash course along with a bunch of speed test and practice questions for Preparation of Government exams.
The real meaning of a Coaching institute is to give personal attention and guidance to a bunch of 10 -15 students, but now a days these numbers has reached up to 70 – 100 students in a batch, which results that students get demoralised instead of gaining confidence and this can never be fruitful for any student. At 1Dayers we assure that the strength will not exceed more than 20 in a batch. Which really helps each and every students to gain their confidence and let teacher focus on each and every aspirants.
"It's best place to start your preparation from zero level.The best part of this institute is that teachers pay attention and focus at individual student. Positive environment + experienced teacher = Grab your knowledge at every aspect. For best reasoning faculty contact to achalesh sir.. he is best and talented person..."
1Dayers best institute in Gorakhpur .The teachers are really best helpful individual focus on each student. Every student discuss their doubts without any problems . Vijay Sir and Achalesh sir are very supportive Thanq very much Sir
This is the best coaching for bnk ssc in gorakhpur Mathematics taught by vijay sir is very crisp and clear.....vijay sir ne maths ka darr h nikal diya....
1 Dayers is the best institute with best trainers for the preparing of competitive exams...I liked most the way of teaching by vijay sir & Achalesh sir...👍👍
Let us Help You To Achieve your Goal
Your Goal is important for us and you should give your goal in very safe hand to make your journey more easy and in right direction which makes your destination directly to your goal. Fill the contact form or call us or whatsapp us Now and we will connect you asap.